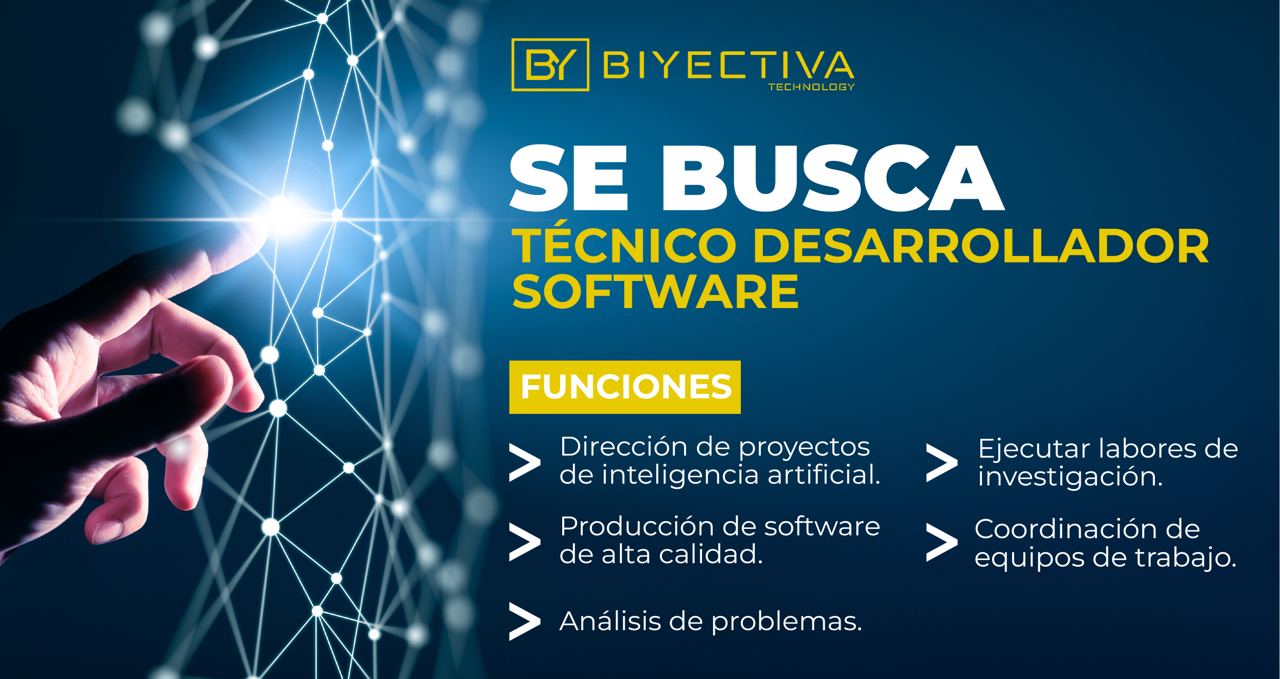 All the necessary information for contracting
Below you will discover everything you need to be able to get the position of SOFTWARE DEVELOPER.
FUNCTIONS
Management of artificial intelligence projects.
Production of high quality software.
Problem analysis.
Execute research tasks.
Coordination of work teams.
REQUIREMENTS
Bachelor's degree in Computer Engineering, Telematics Engineering or equivalent.
Experience in artificial intelligence projects.
Knowledge of Python language.
Knowledge of English is a plus.
Relevant skills: execution and management of research projects, high quality software production, leadership/management leadership/coordination/team management and problem analysis.
Driving license for commuting to the job.
OFFERED
Temporary employment contract (linked to European-funded programs, with the possibility of extension after the 2 years of the contract duration).
Full time.
Working hours: 9:00-14:00 and 16:00-19:00.
Planned incorporation February 2023
If you are interested in this position please send your resume to this email: talento@biyectiva.com